They visited Marris Consulting and shared points of view and experience on performance management
William Hoefle
While in Berlin for the TOCICO annual conference, July 2017, Philip Marris took advantage to interview William Hoefle about his Theory of Constraints journey.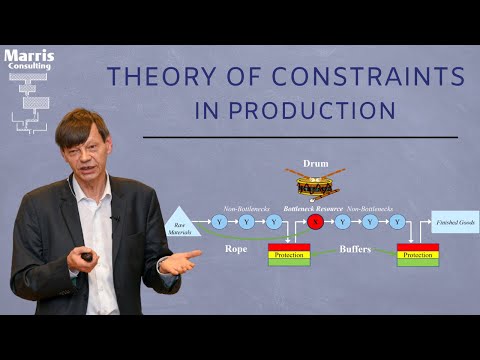 Theory of Constraints in production
---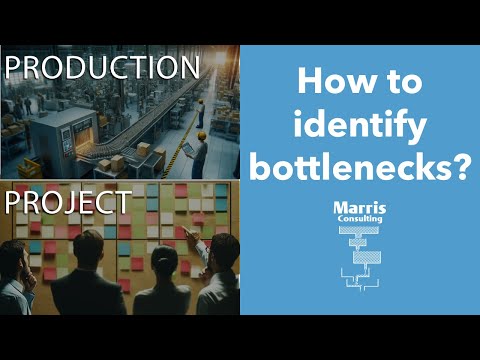 How to identify bottlenecks in production and projects
Robert Newbold
During the Berlin edition of TOCICO 2017, Philip Marris had the chance to interview Robert Newbold, founder of ProChain Solutions and writer of several books dealing with Critical Chain Project Management.
Robert tells us how and why he created ProChain, an add-on of Microsoft Project which enables to plan and monitor project according to Critical Chain rules.
---
Davy Pillet
CEO of Pillet Consulting, Davy Pillet co-authored with Maurice Pillet the French book Design For Six Sigma,"Satisfaire les clients par l'innovation au niveau de qualité Six Sigma" (To satisfy customers with innovation at the Six Sigma level of quality).
During his visit to Marris Consulting in June 2017, Davy talked to Philip Marris about Six Sigma and Design For Six Sigma, and what sets them apart.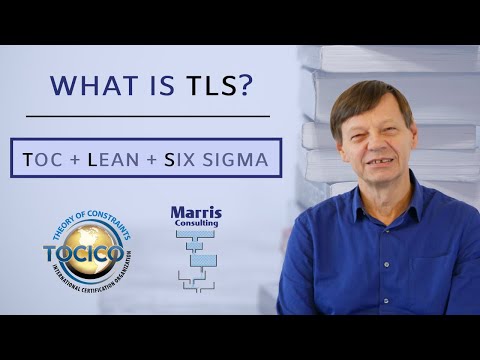 TLS: Good TOC + Good Lean + Good Six Sigma
---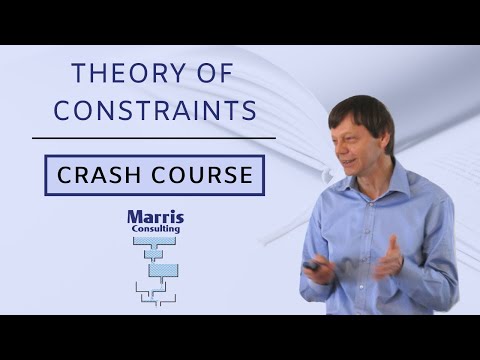 Theory of Constraints crash course by Philip Marris
Michael Oppermann
Michael Oppermann, CIO of EWAB International AG presents his company's product: Agile production systems based on simplicity.
EWAB's industrial conveyor systems have distributed intelligence that ensure flow by naturally applying the rules of Drum - Buffer - Rope of the Theory of Constraints and they are "Plug and Play" so that they very easily adapt to new machines and new products.
Michael Oppermann explains this by using the analogy of traffic lights versus roundabouts to manage the flow of cars. He is interviewed by Philip Marris, CEO of Marris Consulting.
---
Eli Schragenheim
Eli is a well-known and much respected member of the TOC community, author and lecturer. Eli first visited Marris Consulting in March 2014 and gave a conference about Throughtput Based Decision Making.
Eli agreed to come back in fall 2015 for a two-day training seminar on "Unleashing the power of Theory Of Constraints' Throughput Accounting", gave a conference about TOC and strategy and agreed to a series of interviews.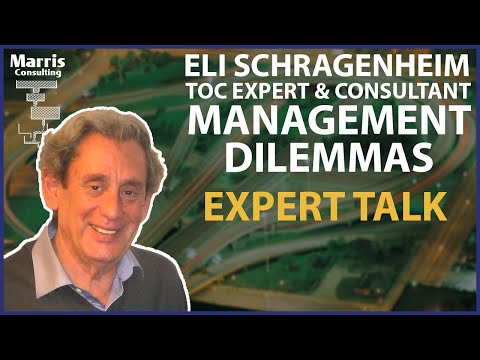 Philip Marris interviews guest Eli Schragenheim about his first book
Philip Marris, Christian Hohmann et Maurice Pillet talk about TLS
Maurice Pillet is a well-known Six Sigma expert in France, he is also the creator of the "tolérancement inertiel et de pilotage inertiel des processus" and the author of the French master book about Six Sigma "Six Sigma - Comment l'appliquer".
Maurice accepted to share his knowledge when he came to visit Marris Consulting in October 2016, he talked about the TLS approach : Theory of Constraint + Lean + Six Sigma.
---
Anthony Fouqué
Regular guest and DDMRP expert, Anthony Fouqué is also one of the founders of the French association TOC France.
Anthony gave a lecture in our offices about DDMRP and accepted to be interviewed by Philip.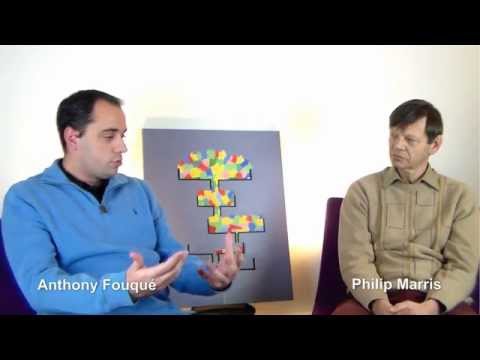 Philip Marris reçoit Anthony Fouqué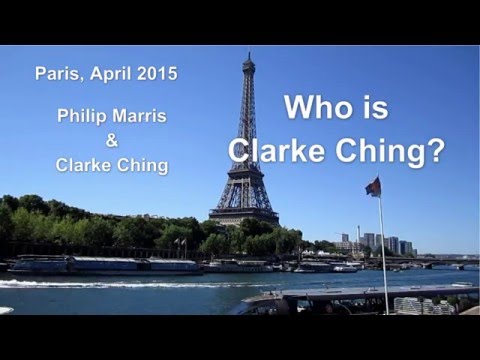 Who is Clarke Ching?
Author, blogger, podcaster and Agile guru, Clarke Ching comes from New-Zealand but currently lives in Scotland.
Clarke kindly accepted to give a lecture " TOC in IT" shortly after his book "Rolling Rocks Downhill" was published.
---
Bill Dettmer
Goal Tree's father and Logical Thinking Process expert, Bill Dettmer is a frequent guest. He first visited us in Paris, late 2014.
Bill regularly provides a Logical Thinking Process training in Paris during 6 days, with a break scheduled the week-end to relax in the French Capital.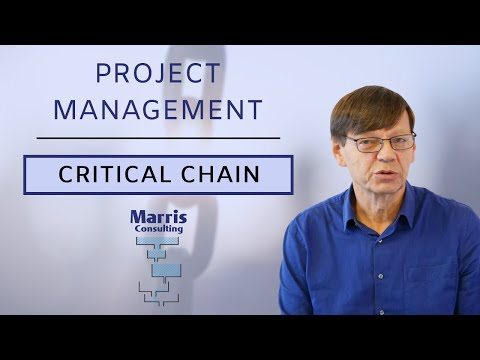 Critical Chain Project Management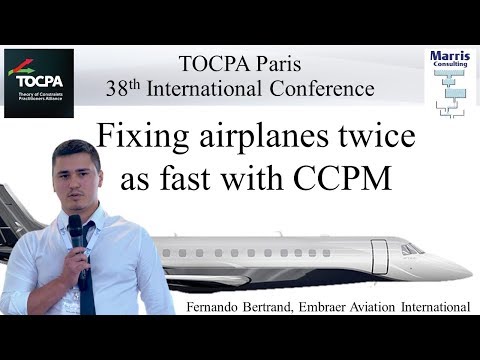 Fixing airplanes twice as fast with CCPM
Erik Mano, an entrepreneur, discovered the Logical Thinking Process with Bill Dettmer. He nicely accepted to share his exepriences with the participants of our June 2015 LTP session.
Erik is a regular guest, who benefits from his business trips or the presence of his mentor and friend Bill Dettmer to pay us a visit.
---
Christian Hohmann
Consultant, author and blogger, Christian and Philip have known each other for a long time and used to meet occasionally before Christian joined Marris Consulting.
In the first videos, Christian still appears as a guest.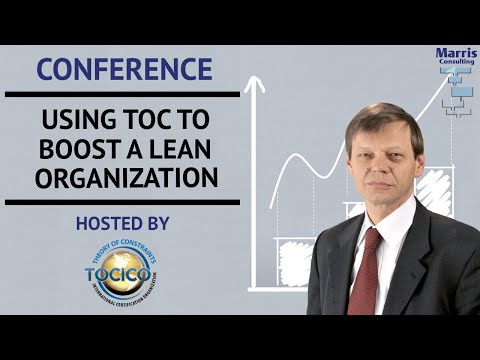 TOC to Boost a Lean Organization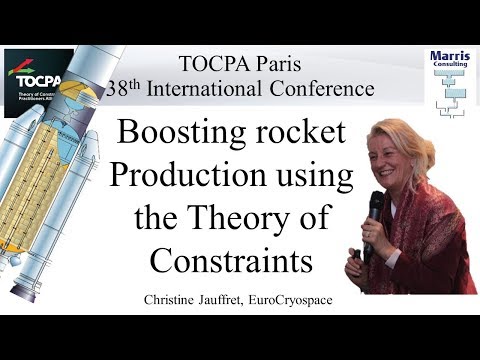 Boosting rocket production with the Theory of Constraints
Renowned consultant, author, blogger influencer, Michel Baudin is a French living in the United States.
Michel agreed to record two interviews when he last stayed in Paris, before travelling back to the USA.